The importance of redirecting negative thoughts to boost your mood and heal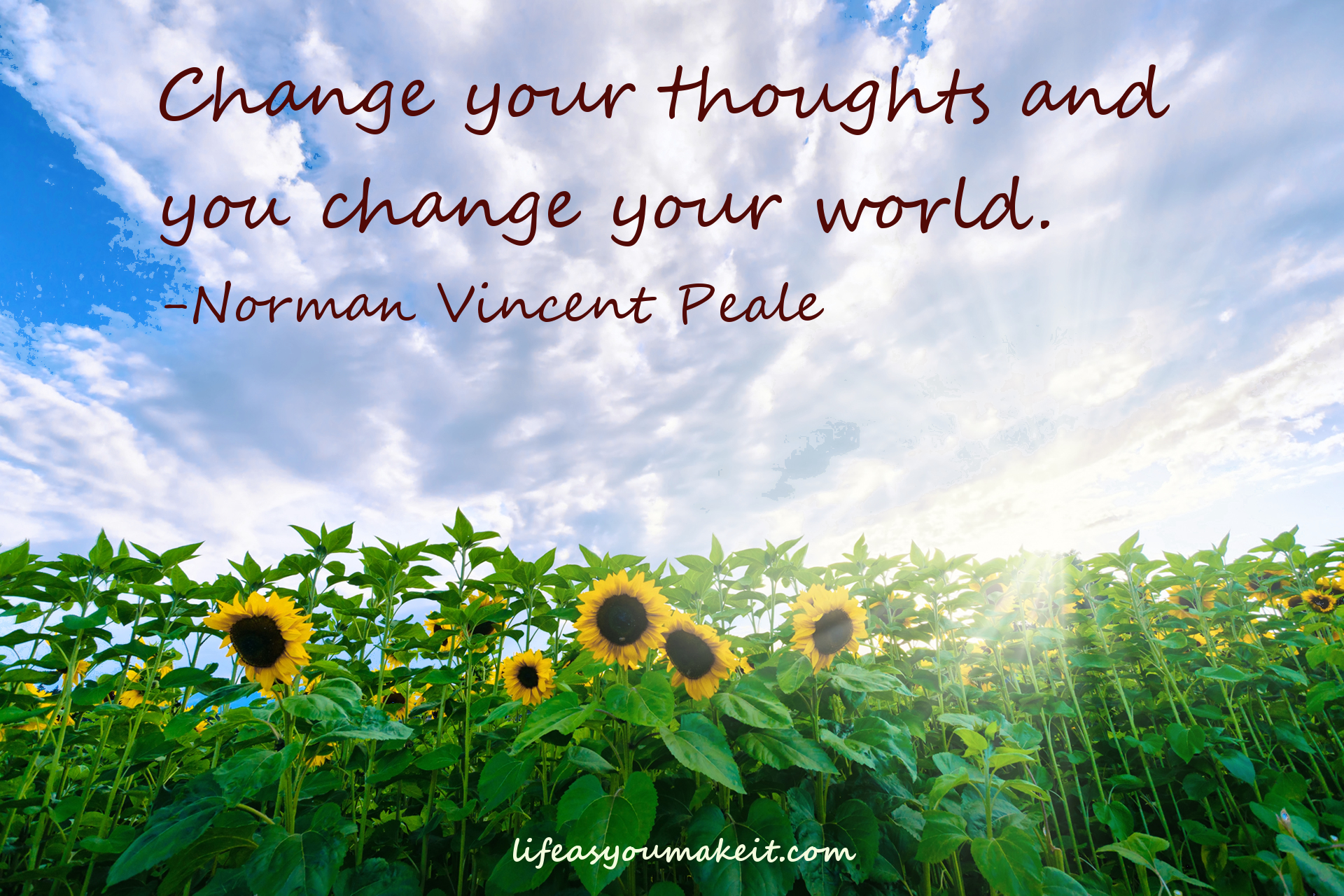 One of the most important lessons I ever got from therapy was the reality that my thoughts control my feelings and moods…and I control my thoughts. It seems so simple, but it's true and it works.
For those of us who have been through narcissistic abuse or other terrible events, we often get bogged down thinking how horrible things are. It is really hard to escape those patterns. The thoughts and images come back. They haunt us. We see that bad things have happened to us…and often there is quite a bit of bad before the good comes. They create a chain.
The abuser did horrible things to me. I tried to talk about it and get help, but no one listened. The abuser stayed calm and told everyone I was a liar. People believed him. I didn't get the help I needed. Life isn't fair. Nothing goes my way. Things will never get better….
And on, and on, and on it goes. The bad memories. The negative thoughts. The misery. The loss of faith in others. The loss of hope. The feeling that it's better to give up. We feed into it. We make it bigger. We give it life. And it takes over.

Thoughts and Feelings: Taking Control of Your Moods and Your Life
But, we can help stop that. It's not easy, but it's possible and it's essential to healing. Every time we think negative thoughts, our feelings become negative and we start repelling the good things in life. That's why it is necessary for us to STOP the negative thoughts and re-frame them. Take back your power! You can't just push the bad thought out of your head because it will bounce back. You have to replace it. You have to make it your job to focus on the positive thoughts. Even if it doesn't feel right, and you aren't convinced, DO IT! Treat it like work that you have to do and make it a priority…not just something that will happen to you. You have to make it happen.
There is a saying that one should "fake it until you make it." In other words, even if you don't feel happy, strong, and confident, pretend you are anyway. The very reality of acting like you are trains you to actually be happy, strong, and confident. Just like forcing yourself to smile can make you feel like you really are ready to smile. And there is all kinds of exciting research showing that forcing yourself to smile really does work!
When my therapist told me that I need to talk myself out of negative moods even if I didn't feel very convinced, I did what she said. She's given me really good and practical advise, so I trust her. And I have learned that she was right.
As I've said before, you can understand in your mind everything that is wrong in life, and you can understand why. You can even understand how to get past it. But there comes a time when you must proactively WORK on that hurdle. Just reading the books and knowing isn't quite enough. It's a good start, but you have to make the jump and take action to start the final stage of healing.